CQRS & EventSourcing discovery
Workshop
Florent @florentpellet
Clément @clem_bouillier
Jean @jeanhelou
Emilien @ouarzy
Who are we ?
4 passionate guys initiated this workshop in 2015
Feel free to give some feedback on GitHub
Clément

@clem_bouillier

Emilien

@ouarzy

Florent

@florentpellet

Jean

@jeanhelou
CQRS Concept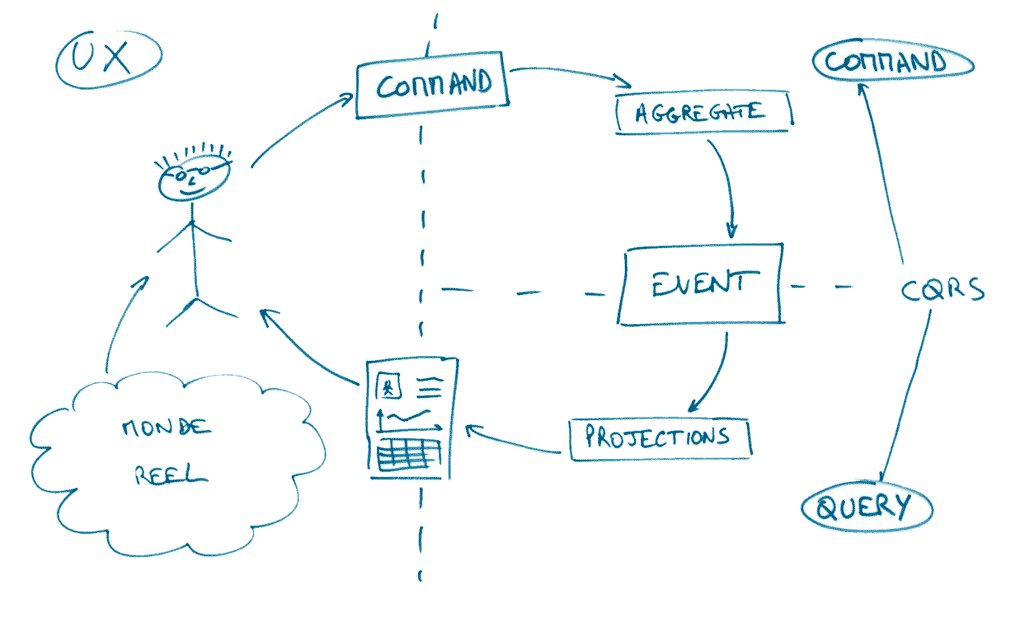 Ref. "Conceptual CQRS" - Alberto Brandolini
Event Sourcing Concept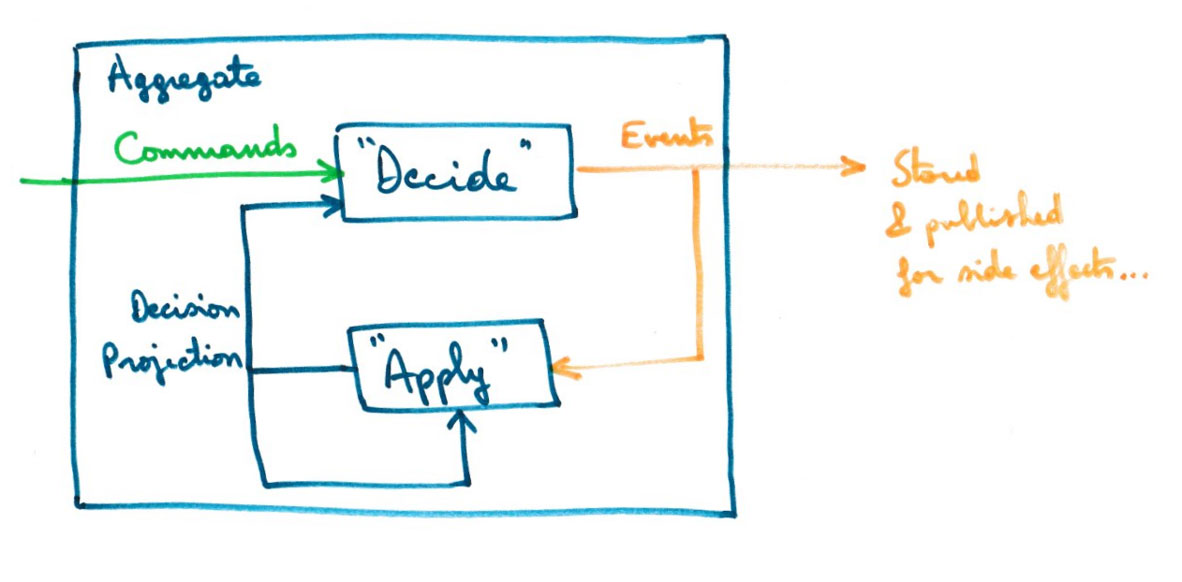 NB: DecisionProjection is also called State
Ref. Jérémie Chassaing
The new unicorn
We'll revolutionize the web!
We'll create a product like Twitter but better ...
A revolution!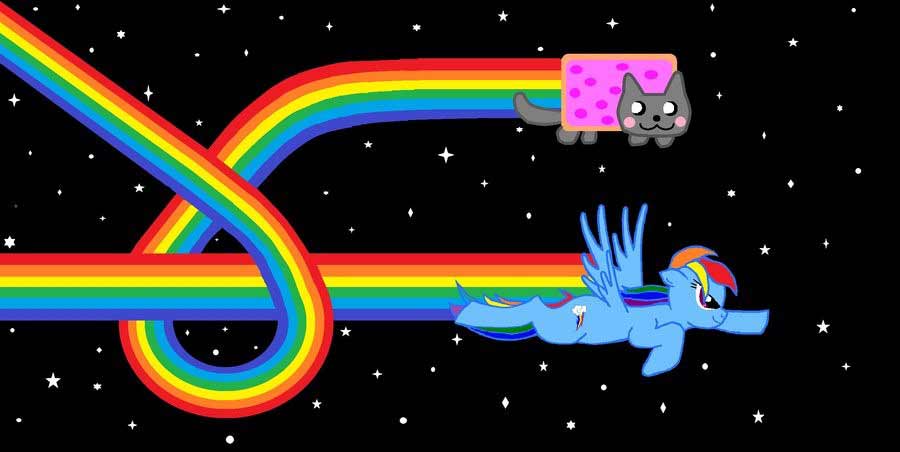 Mixter
Instead tweet...
we'll quack!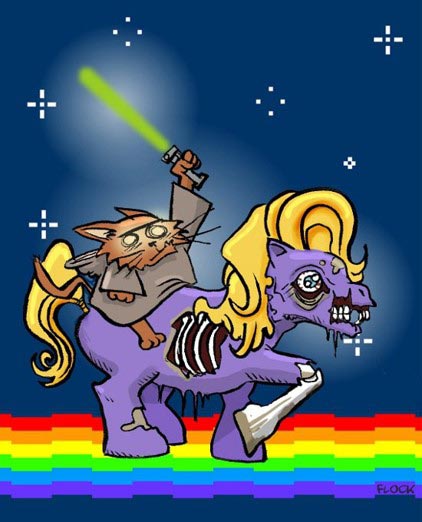 Event Storming mixter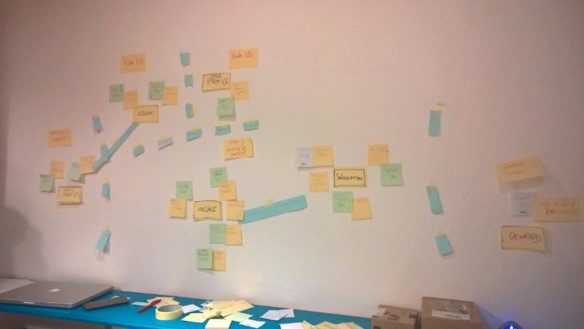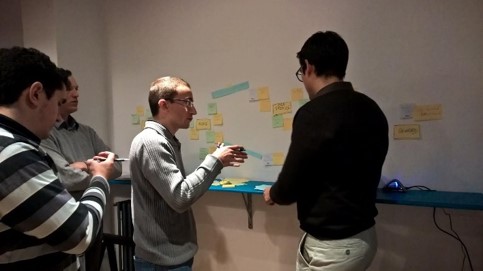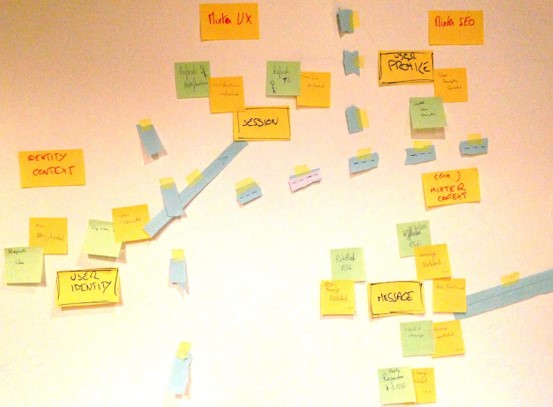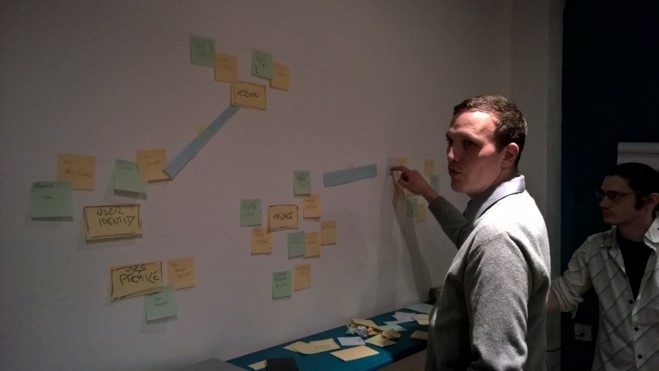 Ref. "Event Storming" - Alberto Brandolini
Test Driven Workshop
Working in pairs
Execute "run" script and read instructions



Red Test

=>

Green Test



3 steps (+2 Bonus)

Command DeleteMessage
Query Timeline Message
Events in aggregate
Focus on Core Domain
Do not change

Tests code
Infrastructure code



You can see Identity context implementation as example
GIT Repository
git clone https://github.com/DevLyon/mixter.git
./run
Slide : http://devlyon.fr/mixter/
1. Delete Command
What we will learn :
publish events from aggregate,
use projection for decision inside aggregate (contains only "state" for future decision, DO NOT keep all state like in an entity)
Implement "business rules" that insure aggregate consistency (based on decision projection and command=method parameters)
In brief : the C of CQRS
2. Timeline messages Projection
What we will learn :
Create another model for Query (Projection, TimelineMessageProjection)
Transform events in a projection model through an EventHandler
A projection repository (in-memory) with its interface is given
In brief : Q of CQRS
3. Subscription Aggregate
What we will learn :
Create a new aggregate (Subscription)
Raise events from it : UserFollowed and UserUnfollowed
Create a decision projection for it
Implement replay of events (event sourced aggregate)
In brief : C of CQRS + Event Sourcing
4. Aggregates interaction
What we will learn :
Coordinate several aggregates to limit coupling
Concept of " Eventual consistency"
5. Command Handler
What we will learn :
Integrate previous code from Message & Identity contexts in a command
Write some web infrastructure code executing the command
=> Request Rest to execute delete Message command, with session validity verification
NB : no tests for this step for now…
CQRS & EventSourcing discovery
Thanks!
Florent @florentpellet
Clément @clem_bouillier
Jean @jeanhelou
Emilien @ouarzy